~*~
Selections from
General Services Administration
Auctions
~*~
GIFT CARDS
Current bid: $30
One lot to consist of
two ($25) Dave & Buster Gift Cards
SMARTPHONES, 1 LOT
Current bid: $225
MISCELLANEOUS FURNITURE
Current bid: $10
One lot consisting of
wooden chair, one grey metal table.
Have wear and tear; may need repairs.
HUGO BOSS AND VERSACE SUITS
Current bid: $100

One lot to consist of two men's suits.
Hugo Boss Men's Suit, Size: Jacket 41 Reg (Approximate), Pants 32" Inseam: Waist 34" (Approximate), and a Versace Collection Men's Suit, Size: Jacket 41 Reg (Approximate), Pants 32" Inseam: Waist 34" (Approximate), Seat area of right pants leg has been patched.
ASSORTED HAND TOOLS:
(100 LBS)
Current bid: $75
One lot including but not limited to screwdrivers, hammers, pliers, and wrenches, includes various brands, types, styles, colors, and conditions. Used.
MISC ITEMS
Current bid: $300
One lot of miscellaneous items consisting of: books, caps, clothing, portraits,
wood trunk with storage tray inside/damaged,
dolls and etc. 2 pallets.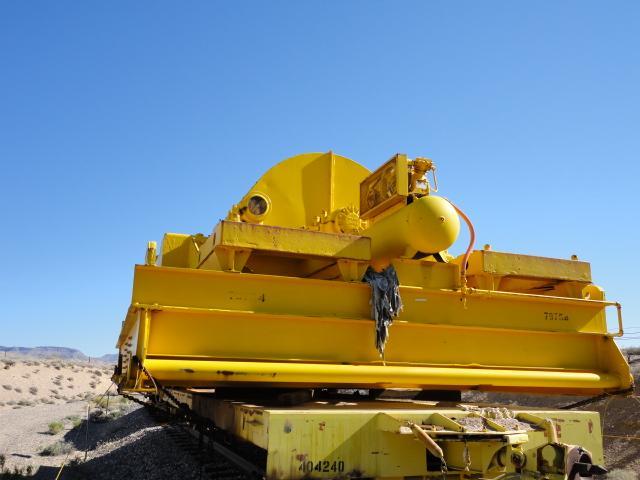 MINE HOIST
Current bid: $410
One lot consisting of a Vulcan-Denver 900 HP Mine Hoist, serial number 1389. The hoist has two 450 HP, 710 rpm motors with electrics. Each motor is connected to a
herringbond pinion shaft with rigid couplings

. The pinions drive on split herringbone gear that is on the drum shaft. The drum shaft is

driven through two sets of tangential keys

. It is a single drum manual operating on skip or

man cage hoisting system

. The single drum is 72 inches in diameter by 84 inches wide smooth drum with 12 3/4 inch high flanges. The drum capacity is approximately 1600 feet per 1 inch wire rope layer. The drum is made in two pieces and is attached to the shaft by

two cast iron drum spiders

. The

spiders are split

and are

clamped to the shaft by holts and shrink collars

. The drum is driven though

four sets of tangential keys

. Total hoisting distance is 1630 feet. Hoisting speed is 1350 f.p. m. System power supply is 2300/3 phase/60hz. The hoist is

equipped with a lilly controller

to regulate over speed and over travel. There is a

depth indicator

in the hoist operating control room. The braking system consists of two parallel motions brakes, one on each end of the drum. The brakes are

weight applied and hydraulically released

. Each brake is operated separately by

control levers on the operator's console

. The braking pad assembly is missing. The hoist

last known inspection date was in 1987

. No wire rope or cable is included in this lot.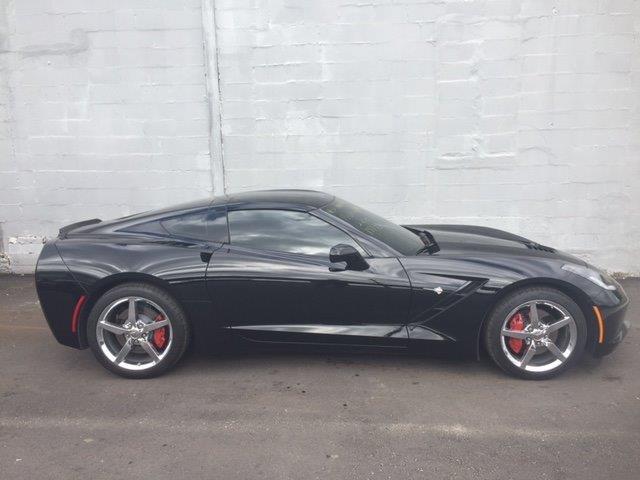 2014 CHEVROLET CORVETTE
Current bid: $32,170
2014 Chevrolet Corvette Coupe LT,
Color: Black, Has 6.2 L V8 engine and has
low miles. This vehicle also comes with a car cover. There is a rear driver~s side dent, a hood scratch, and a scratch and dent on the front passenger bumper. This vehicles comes equipped with power windows, power seats, power door locks, and power brakes. The seats are leather and the roof is a convertible. Mileage: 2036, Interior: Good, Exterior: Good.
PROPERTY REMOVAL:
Due to security issues at property locations, successful bidders are required to contact the custodian prior to entering the facility to remove property, and at times, they are not permitted to use security phones. Therefore, successful bidders must communicate with the custodians in advance to make arrangements for removal and/or have a cell phone with them to contact them once they arrive at the secured location.
Successful bidders are cautioned that they will be responsible for loading, packing and removal of any and all property awarded to them from the exact place where the property is located, as indicated below.
TANK 10,000 GALLONS
Current bid: $510

One lot consisting of a 10,000 gallon tank, 13 feet high and 14 feet 6 inches in diameter. The water tank is fabricated from a black plastic material. This lot only includes the tank and does not include any valves and piping.
CD/DVD SHREDDER
Current bid: $5
EMERGENCY EYEWASH STATION
Current bid: $10
Emergency eyewash station. Does not
come with eye solution. Will require some repair to become fully operational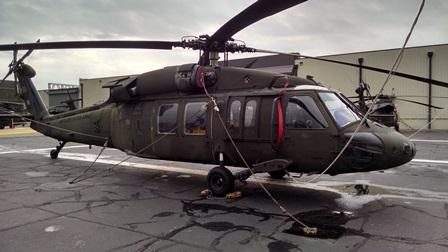 UH-60A BLACK HAWK,
S/N: 80-23501
Current bid: $200,000
The condition of the property is "as is".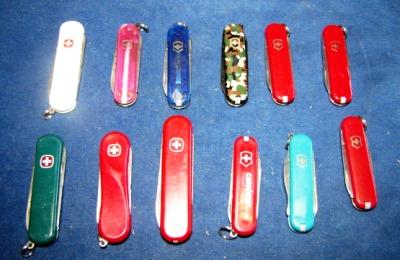 VICTORINOX SWISS ARMY KNIVES
Current bid: $118


One lot consisting of
various types, styles, colors and conditions.
YORK LIQUID CHILLING SYSTEM
Current bid: $25

The chiller consists of an open motor connected to a rotary screw compressor with an adapter support, relief valve, coupling, oil separator, condenser, cooler, evaporator, sight glass, solid state starter and a microcomputer control center.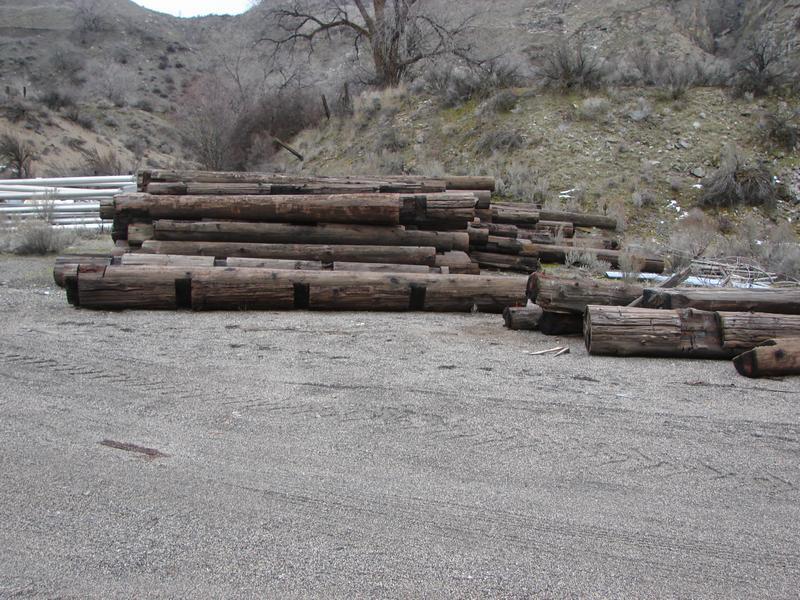 LOGS, CEDAR
Current bid: $50
One lot:
Est. 100 ea logs, most are 30 to 40 feet long.
NOTE: Loading assistance is NOT available.
SINGLE DIAMOND STUD EARRING
Current bid: $250
One lot consisting of
Single Diamond Stud Earring with 6 diamonds .03ctw, 1-1/2 in clarity, G-H in color, and one center diamond 1-2 in clarity and G in color, approximately 1/2 carat (1 Ea). Used.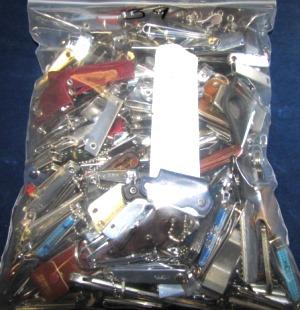 PERSONAL GROOMING TOOLS: (25 LBS.)
Current bid: $19
One lot consisting of
various brands, types, colors, styles, and conditions, of nail clippers, nail files, straight razors, and money clips. Used.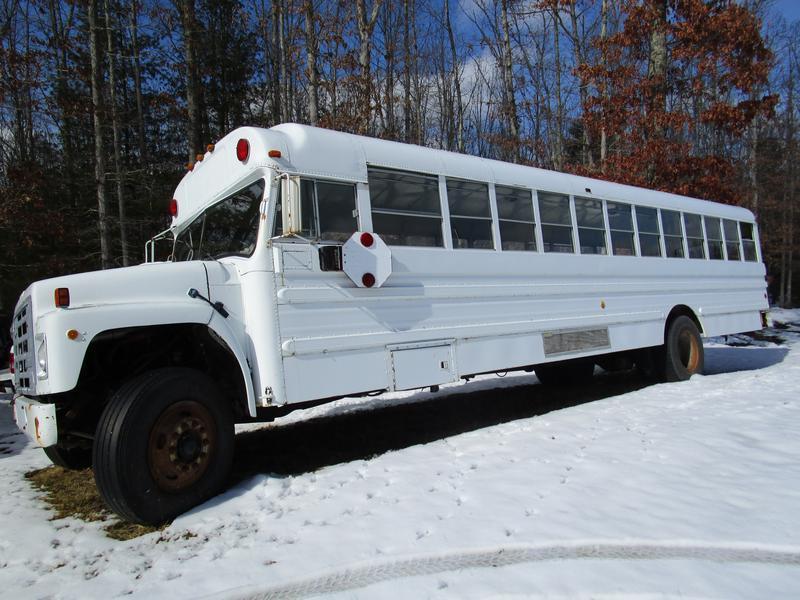 1984 INTERNATIONAL S1800
Current bid: $500
1984 Bus, 5.9 Diesel Engine,
10 Speed Automatic Transmission,
Repairs required but not limited to: Needs Brakes, Fair Tires, Operable when Parked.
Must be hauled from site.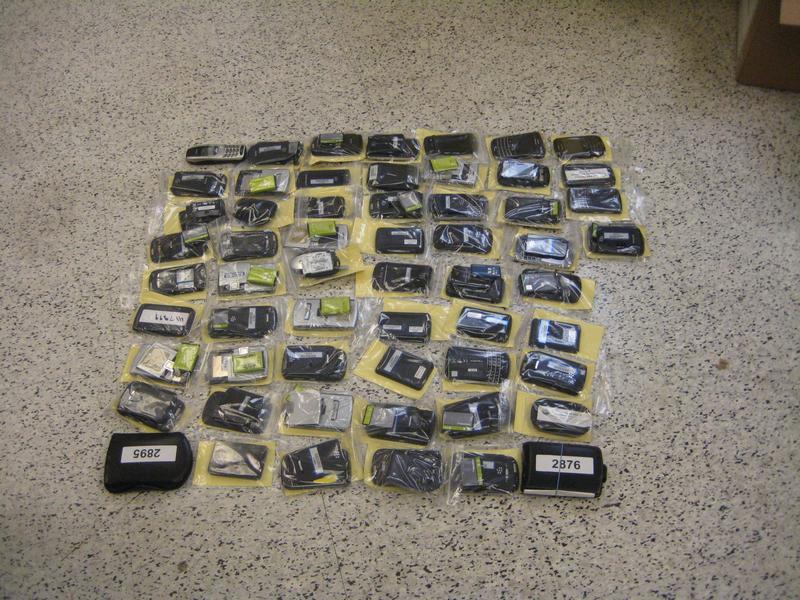 ONE LOT OF BLACKBERRYS
Current bid: $500
One lot various PDA equipment consisting of: Blackberry Model: 8520, 8830, 9630, 9700, 9800, 9930, 3350, 4953, V540, 6360, palm PDA, Verizon hotspot modem, Verizon MYFI. Units estimated count 59 each.
SHAFT HEATER
Current bid: $20
One lot consisting of a Shaft Heater.
The heater is 20 feet 4 inches long by 13 feet 6 inches high by 8 feet 8 inches wide.
There is no additional information on this shaft heater. There is no make or model number listed. Some of the fire bricks have been dislodged and may be missing.
The shaft heater is being sold as-is.

This is a U.S. General Services Administration Federal Government computer system that is
"FOR OFFICIAL USE ONLY."
This system is subject to monitoring. Individuals found performing unauthorized activities are subject to disciplinary action including criminal prosecution.

GSA does not charge the general public to browse or to register at GSA Auctions;
it is a U.S. Government website
and is FREE to use!

GSA Auctions utilizes Experian,
a global consumer credit reporting agency, to facilitate user registration and the
U.S. Department of Treasury's electronic payment service via gsaauctions.gov,
to process payments. Users are required to confirm their identities during registration by providing a valid credit card. Your credit card account will be checked to make sure that it is valid and has the sufficient funds available to authorize a $1 charge. Within 24 hours, the authorization for $1 will expire. The user will notice a change in their available balance by $1 but the amount is never charged to their credit card account.