Barn Find ~ Show Truck ~
Drug Seizure ~ Street Legal ~ Garage Kept ~
Repairs Required ~ Off-Road ~ Ice Cold AC ~
Near Pristine Condition

1992 Mazda B2200

Low rider show truck

Over $50,000 invested,
$20,000 in paint alone
Offered at $24,900.00
1991 Mercedes-Benz 300 E sedan

Vehicle may start with a boost
but has not been confirmed.
Agency has no keys or title
for this vehicle.

Vehicle not currently registered, it is the responsibly of the winning bidder to confirm any fees and penalties with
CA Department of Motor Vehicles.
Starting bid $200.00
Later Follower of
Jan van Kessel the Elder

A STILL LIFE OF A GRASSHOPPER, DRAGONFLY, SNAIL, LIZARD, TOAD, AND INSECTS
1986 Subaru Firetruck
This 4x4 Subaru is street legal and has a Virginia title. Comes with a siren
and PA system.

Awaiting price (auction)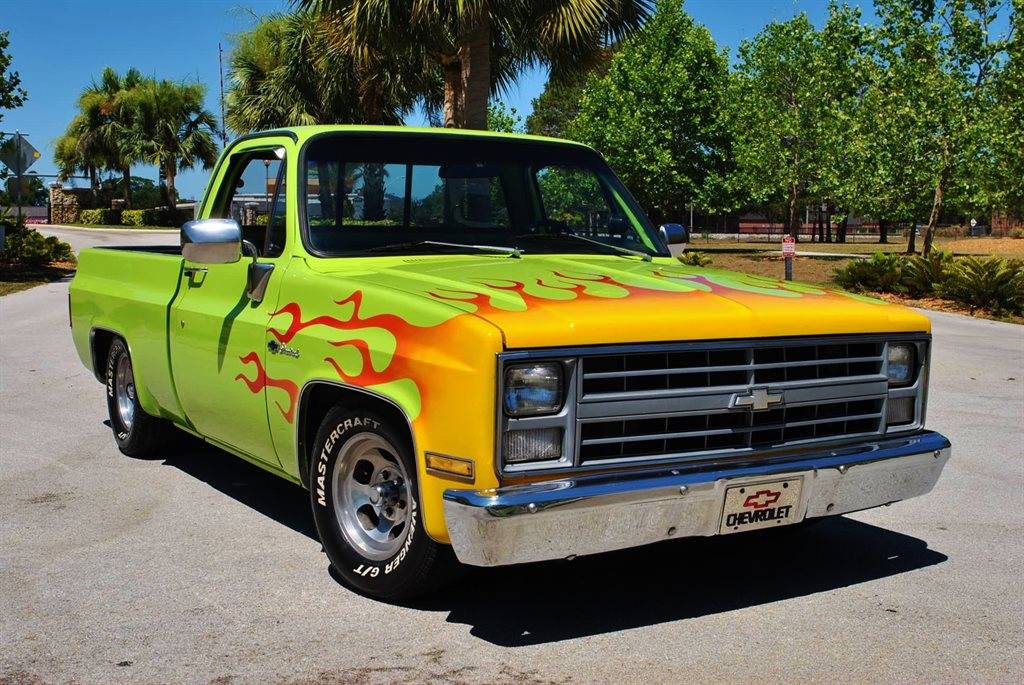 1983 Chevrolet C10
Price upon request
Attributed to
Jan van Kessel the Elder
Antwerp 1626 - 1679
STUDIES OF FIVE BUTTERFLIES AND
A HAWK MOTH
2004 Mitsubishi Galant LS

Runs great! Tinted windows. Automatic transmission. Power windows and doorlocks. Cold A/C. Body is in great shape. Interior in good shape with exception of missing driver's door panel (see pics). Comes with 4 extra wheels

Current bid $555.00
Armored Vehicle

This Mazda 626 is armored at level B4. It's a model year 2002, 60.000 km

$30,000.00
1965 Chevy Impala

Vehicle does start and run and has new battery. LT4 motor with a lot of chrome and extras from Street and Performance. Digital dash showing 14 miles, unknown on actual miles due to rebuild. No radio, however speakers and amps are included with vehicle as indicated by photos. Vehicle has been in storage since 2009. Has been serviced with fresh gas and fluids and does start/run. There is a small after market hidden compartment that will need to be rendered useless by the winning bidder. Certified letter and photos showing this has been completed will need to be returned to this agency for documentation. This is in the drivers side floor area and should be a minor repair. This agency can have the repair done but winning bidder will be responsible for repair costs prior to vehicle being released. Agency has court order and has applied for title.

Current bid $22,000.00
Franz Anton von Scheidel
Vienna 1731 - 1801

STUDY OF FOUR SNAKES
2004 Chevrolet SSR

Garage kept and covered with only 13,000 original miles. Comes with the original owner's manual. Never driven in inclement weather and even made wife take off jewelry before allowing her anywhere near it. Only hand washed, never taken through a car wash. Come with the original window sticker and line sticker.
Awaiting price (auction)
2003 Hummer H2 Sport Utility
New battery. This vehicle is a seizure and has been kept indoors. Very clean vehicle. A/C works but is not cold. Giovanna Rims on 255/30R30 104VXL tires. Kicker CVX subwoofers, professional install. Bose Speakers,
Lots of chrome.
Current bid $15,500.00
Nicolaas Struyk
Amsterdam 1686–1769
LIZARDS AND CRUSTACEANS
1988 Porche 911 Carrerra
Under the authority in Internal Revenue Code section 6331, the property described below has been seized for nonpayment of internal revenue taxes due from Taxpayer. The property will be sold at public auction as provided by Internal Revenue Code section 6335 and related regulations.



2-door coupe hardtop with sunroof, power windows, color is blue/grey, 5-speed manual trans., front and rear disc brakes, engine is 3L NA H6 (SOHC) 12V. No obvious dents or trim damage, normal wear/tear for
30 year old vehicle.

Starting bid $7,000.00
Manner of Jan van Kessel

STUDY OF BUTTERFLIES, LADY BIRD BEETLE, BEETLE AND OTHER INSECTS
1998 Ford F-150
We don't have to tell you how special the custom paintwork is. It's immediately apparent to you and anyone else from the moment this truck comes into view. An impressive shade of burnt orange is just the base for the kind of custom work that only comes from giving an artist the time and budget to do their best work. It even has skulls airbrushed into the flame work of the lower panels. And if you what to really understand the time that went into this presentation, just check out the doorjambs, where the full custom application is continued... yes, the finish quality is that amazing! And once the canvas was completed, it was hit with enough clearcoat to make the sunlight roll evenly off of every curve. And it's not just the paint that's impressive. Up front there are dual billet grilles and custom headlights. The sides have the door handles shaved, and the driver one even hinges at the rear like an old-school Ford. In the rear, the taillights have been moved and smoothed, so that the tailgate and bumper can have a seamless flow. And speaking of smooth, the bed looks like it was made of liquid, which makes the spare tire appear like an island in this sea of orange. All of this, and we still haven't gotten to one of the best parts of this truck. If you think those 22-inch Boyd Coddington wheels look great now, just wait until you see them with the adjustable air bag suspension lowered so those big wheel tuck in as the truck gets lowered all the way
to the ground!

Offered at $26,995.00
B6 armored Toyota Hilux
Double Cabin pick up
Offered at $42,000-$45,000
Nicolaas Struyk
Amsterdam 1686–1769

FLYING LIZARDS, SNAKES, A SCORPION AND A CAMELEON
Jan van Kessel the Elder
Antwerp 1626 - 1679

BUTTERFLIES, MOTHS, A DRAGONFLY AND OTHER INSECTS, WITH A SPRIG
OF APPLE BLOSSOM
2008 Chrysler PT Cruiser Base

Nice PT Cruiser that can be driven directly off the lot. You will need a jump box or a battery upon pick up. Interior is in very nice shape with no notable problems. The only damage I noticed was the driver's side rear bumper area. Please see photos. Car only has 119093 miles, see photo of dash while car was running. No notable engine problems as the car shifts and drives as should. Tires probably has 75% life remaining. See photo. Back hatch and all doors opens
as should. Very nice car.
Please come and take a look!!
Current bid $1,300.00
1976 DODGE M880

One Dodge M880 truck Cargo 1976 5/4 ton 4X4 gas, Repairs are required.
Current bid $1,256.00
Johannes Bronckhorst
STUDIES OF INSECTS
off-road Desert Tourist bus unique 4x4 bus



$

140,000

-

150,000 per unit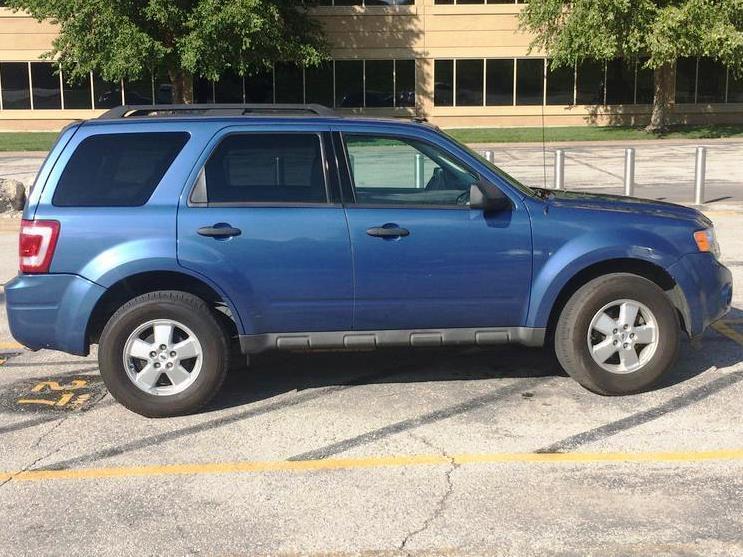 2009 FORD ESCAPE XLT 4X4



Current bid $2,524.00
Circle of Jan van Kessel the Elder
STILL LIFE OF INSECTS
WITH FRUIT AND FLOWERS
2011 Chevrolet Caprice Police

Starts and runs Automatic transmittion [sic] Vehicle is out of service
on 06-15-2017

Blue exterior, with very minor dings from hail

Always been an unmarked
detective's vehicle

Blue cloth interior
Cold AC
Stock radio am/fm
Tire condition is good

If a Law enforcement agency is to purchase this vehicle, the emergency equipment will remain in the vehicle, if NON Law enforcement is to purchase vehicle, all emergency equipment
WILL be removed.

Equipment includes:
Computer stand for a Dura book computer Red/Blue lights top by windshield rear deck red/blue lights Siren and hand held control box
No two way radio

Current bid $7,000.00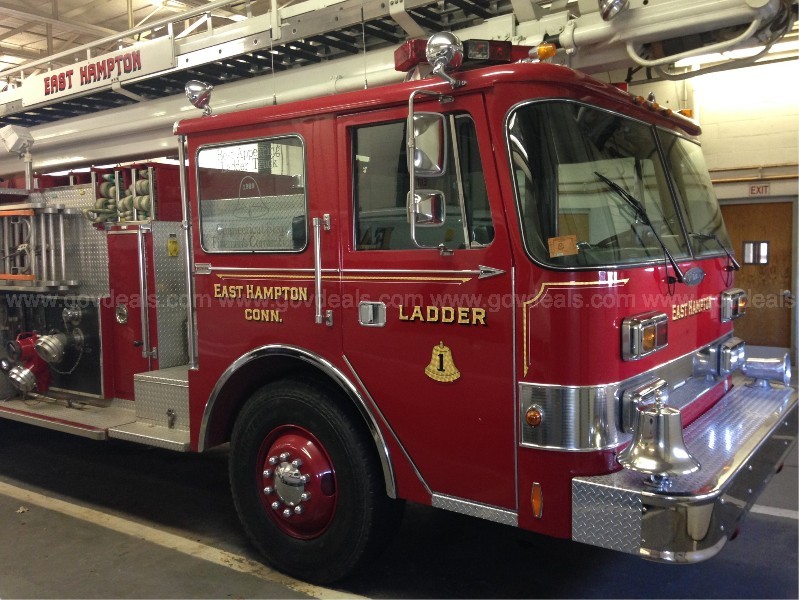 1985 Pierce 75' TeleSquirt Arrow
Apparatus is a Ladder Truck.
Starts and runs.
Detroit diesel engine, 117 hours. Is operable. No known repairs needed.

Current bid $10,000.00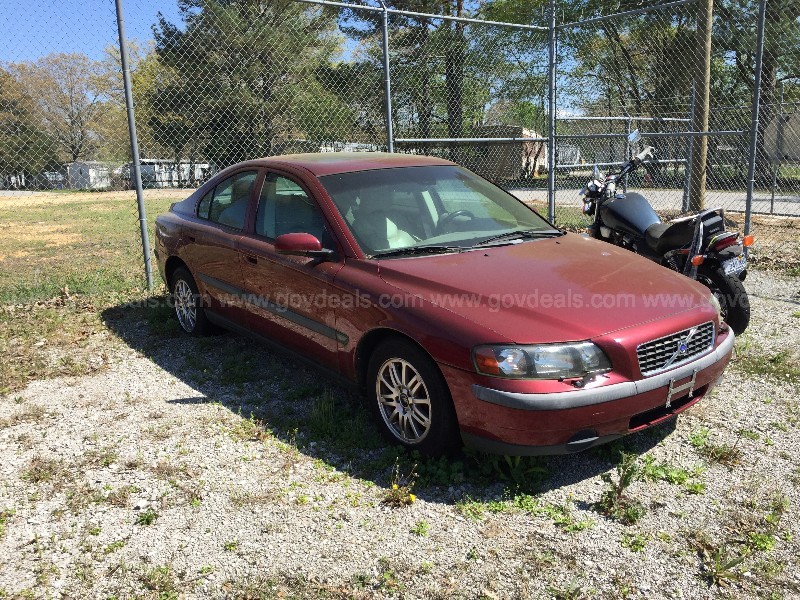 2004 Volvo S60 2.4

This was a seizure by the Manchester Police Department. This vehicle will not start. Believe this vehicle had an alcohol interlock device installed and was removed after seizure, resulting in the vehicle not being able to start. This vehicle has damage to the left front fender, left door and left rear fender, left headlight area. Beige leather interior in normal wear condition.

Current bid $510.00
Jan van Kessel the Elder
Antwerp 1626 - 1679
BUTTERFLIES, A MOTH, LADYBIRD AND OTHER INSECTS WITH A SPRIG OF AURICULA
2000 Volkswagen Jetta GLS 2.0

This a seizure by the drug task force that is now being auctioned. As can be determined by looking at the pictures, the vehicle has light grey cloth interior and needs painting. The vehicle will start and run and has a title. No other information is available.

Current bid $100.00
Jacques Le Moyne de Morgues
1533 - 1588
A THISTLE AND
A CATERPILLAR
1985 CHEVROLET D10/M1009 MILITARY

Diesel, odometer reads 79,669, true/actual mileage unknown. Repairs needed, but not limited to: Last run April 2017; Need batteries; Tire & glass conditions good; Body & interior conditions fair.

Current bid $15.00
2011 Chevrolet Camaro Convertible 2SS

VEHICLE RUNS AND DRIVES GREAT.VERY FAST.AUTO TRANS. ONSTAR EQUIPPED. ALL POWER.AM/FM CD. LEATHER INTERIOR. RUNS AND DRIVES LIKE A CAR WITH 19045 MILES SHOULD. CAR IS IN NEAR PRISTINE CONDITION. CARFAX SHOWS 2 PREVIOUS OWNERS AND 1 ACCIDENT IN OCT. 2011 REAR IMPACT. KELLY BLUE VALUE AT $22000 THIS IS A SEIZED VEHICHLE. THE WINNING BIDDER WILL BE GIVEN A BILL OF SALE AND A COURT ORDER, THIS WILL BE USED TO APPLY FOR TITLE. BUYER TO PICKUP BY APPOINTMENT ONLY. WE PREFER PICKUP BETWEEN 8AM AND 12PM. THANX FOR LOOKING

Current bid $12,100.00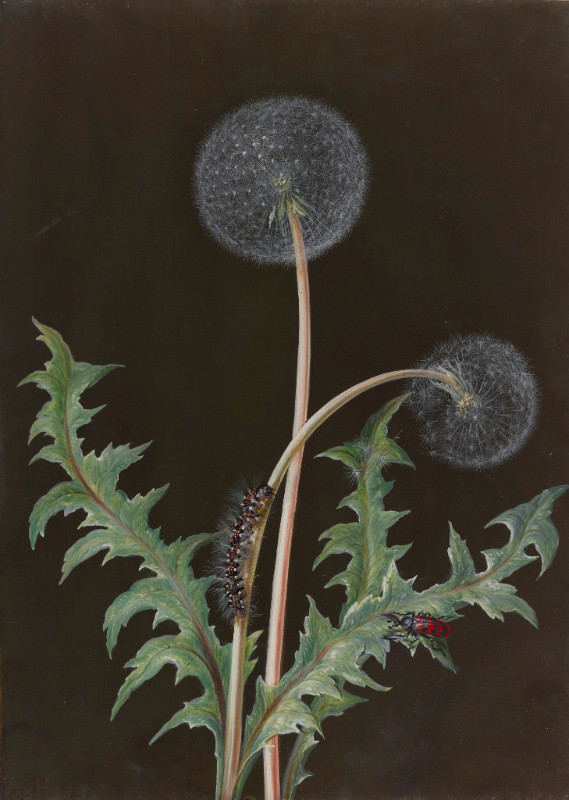 Barbara Regina Dietzsch
Nuremberg 1706 - 1783
DANDELION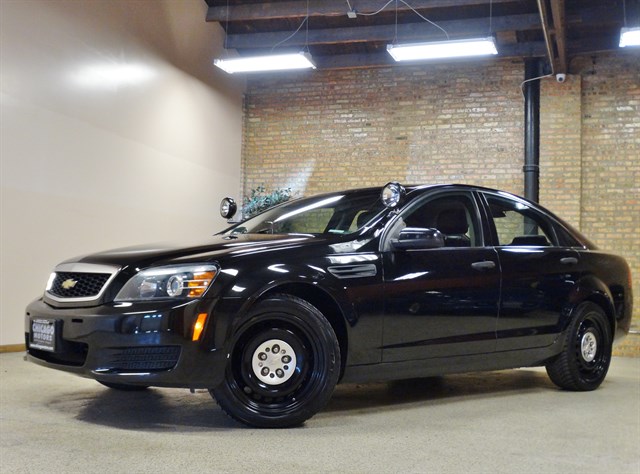 2013 Chevrolet Caprice Police 6.0L V8 RWD
Offered at $13,795.00
1971 Datsun 240 Z


Under the authority in Internal Revenue Code section 6331, the property described below has been seized for nonpayment of internal revenue taxes due from Taxpayer. The property will be sold at public auction as provided by Internal Revenue Code section 6335 and related regulations.
Starting bid $3,600.00
Nicolaas Struyk
Amsterdam 1686–1769
GOLDEN COLUMBINE WITH BUTTERFLIES AND MOTHS