~ * ~

A selection of 

Government Auctions

for spring

~ * ~
 
Magic: the Gathering
CCG cards & case
These items were recovered and unclaimed through the PDX Airport Lost & Found department. Please see attached "M-tG_Cards.pdf" for a complete listing
of the cards offered in this auction.

Current bid: $31.25
Port of Portland, OR
Lot of (3) three Opera Glasses
Vintage folding Opera Glasses Antique LeMaire FI Paris Opera Glasses
O. Obenaus Junior Berlin Opera Glasses w/ case
Current bid: $70.00
Lake County Department
of Social Services, CA
Powerade Cooler/ Drink Holder
Powerade Commercial Beverage Cooler. Whether your using it to keep your drinks cold, or as a conversation peace,
this cooler would make a great asset
to any home.
Starting bid: $10.00
Troy, MI
Glidden Paint Testers 
Lot of 10 boxes
Each larger box has 12 little boxes inside. Each of the 12 boxes has little boxes inside and they have 6 individual bottles.
Misc. colors are Dusty Gold,
Fresh pink lemonade, Classic Key Lime, Cypress Grass, Robin Egg etc.

Starting bid: $20.00
Bowling Green State University, OH
Jewelry
Large Yellow Watch with stones in it
Don & Company Box - No appraisal Womens yellow colored ring with stones - app. 1/3 carat - no appraisal
Silver Colored necklace pendant with stones - No appraisal
Current bid: $105.00
Licking County, OH
Approx 5 Assorted Purses
The Commonwealth of Pennsylvania
Sale of TSA Property
Starting bid: $30.00
Pennsylvania State Surplus, PA
Mai House

Current bid: $74,000
Seward, AK
Haygrove Brand
Super Solo High Tunnel
The Super Solo provides
all the advantages of the well-sealed single bay tunnel with the air volume
of a multi- span tunnel. The unit comes complete with steel cross trellising making it ideal for tomato growers.

Starting bid: $2,000.00
Penn State Lion Surplus, PA
Winter Coats Previously Worn
by Police
(9) Spiewak Golden Fleece Uniform Winter Coats, Dark Navy
(1) L Short
(1) S Short
(5) L Reg
(1) XL Reg
(1) XL Tall

(4) Winter Uniform Coats, Dark Navy
(1) Gerber L Reg
(1) Gerber S Short
(1) Blauer 2XL
(1) Generic XL Reg
Current bid: $104.00
Wentzville, MO
Halloween Supplies
A wide array of Halloween event supplies and decorations – including: inflatable cat, inflatable spider, tombstones (foam), lights, pumpkin buckets, glass vases, fake flowers, plastic skeletons, and much more.
Current bid: $55.00 Canadian
Peterborough County, ON
One lot of used light bars
One lot of used 48" five lamp,
Tomar Heliobe light bars. Many were
in working order when removed
however some have been used
for parts.

Current bid: $255.00
Woodford County Sheriff's Office, IL
Legos
Current bid: $580.00
Atlanta Recovery Center, GA  
Street Signs
For auction are 19 street signs
that were damaged resulting from
the tornado of June 2015.

They are no longer of any use
to the Village and are being sold as is.

Starting bid: $41.00
Coal City Police Department, IL
Cool Zone USA
Two (2) Cool Zone Fans
Designed to be the best
self-contained portable misting system
in the marketplace. It quickly chills
the air on even the hottest days of
the seasons. Besides cooling, the mist will greatly dampens smoke from a BBQ grill and dust from dry fields
and parking lots.
Last time used everything worked.
Current bid: $261.00
Dardenne Prairie, MO
Approx 22.15 acres hay ground
for cut
This listing is for HAY ONLY,
property not included. Hay ground for cutting, baling and removal of surplus hay during hay cutting season.
Current bid: $10.00
Rolla Municipal Utilities, MO
1981 CESSNA CITATION II, C-550

Current bid: $100,000.00
El Paso, TX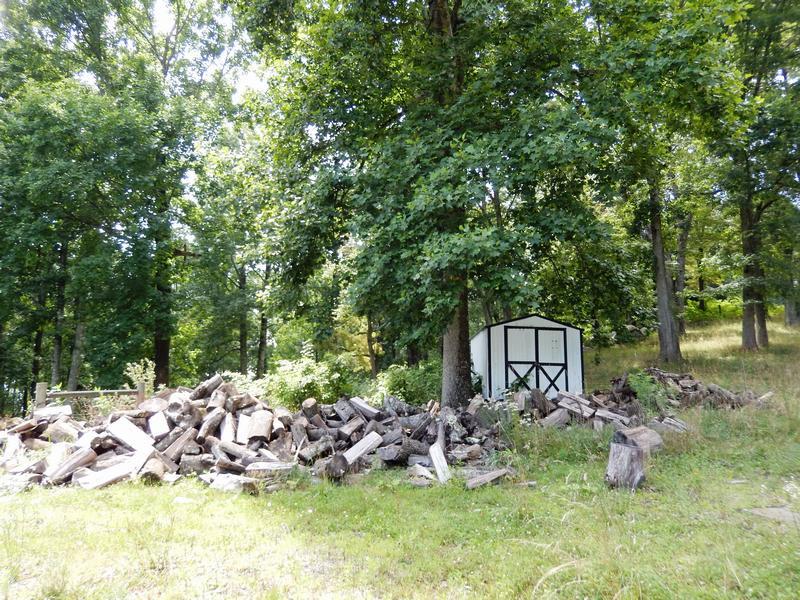 Reba Plumley Farm
Current bid: $340,000
Shady Spring, WV
L Street Compound
Current bid: $247,000
Grants Pass, OR
Framed Oil Painting
 Framed Oil on Canvas Painting.
Item is in used condition.
Current bid: $22.00
Maryland State Police, MD
10 foot tall hanging DNA Model
Winning bidder should be prepared to carry out by hand or by laying onto a flat cart.
Current bid: $35.00
Drexel University, PA
A RUSSIAN ICON
The Resurrection with Feast Days
- Age: 1880-1910
- Medium: Egg Tempera, Tin Leaf on Gessoed Wood Panel
- Size: ~12.5 x10.5
- Condition: fair to average. The wood panel has vertical panel separations with some paint loss and darkened varnish. It displays normal craquelure consistent with age.
Notes:
At center is a depiction of both the western and eastern imagery used to illustrate the Resurrection of Christ. The white Cyrillic inscription reads The Resurrection of Jesus Christ. This image is surrounded by 12 different images representing the 12 major church feast days. Each is identified with corresponding inscriptions on the border. The borders are incised and punched (embossed) to simulate a decorative metal (gold) cover (not gold). These are often referred to as peasant icons because they were quickly and cheaply made for the peasant class. It is mounted (incorrectly) on a black wood support (shadow box type) with screws. This has been placed in a contemporary molded frame (probably of Mexican origin)
with screw brackets.

A Certificate of Authenticity
has been provided since it was reportedly taped to the back. The origin of this paper is unknown, but based on The Auction Company's research. They have titled it Life of Christ and given it a lot number T57528- which corresponds to a bar code placed on a sticker and a hand written number on the reverse. This certification does not really provide authentication but was, in all probability, used for selling purposes. The Auction Company is not known. Value includes the frame-which is minimal

[Appraisal is included.]
Parts may be missing.
Repairs may be required.

Current bid: $477.00
Merrillville, IN
Miscellaneous Chemicals
*** SOLD AS IS ***
24- Knock off foam degreaser
44- Buckaroo Solvent
12- T- Flex Dry Lubricant
18- Transformer Grey paint
30- Showoff wash and wax
18- Suller Equipment gray paint
10- Air tool cleaner and lube
8- 2k2 organic degreaser
12- Nyla new deoxidizer
12- Armadillo Protective coating
12- Chain Lube
12- Stainless Steel magic cleaner
20- Rust tuff orange paint
24- Rust Tuff Yellow paint
24- Slip No More
12- Edwards Green Paint
10- Bolt Blast
12- Rust tuff Yellow
20- Brilliance Glass Cleaner
24- Triple play Sanitizer
3 Gal- Hydraulic Fluid
23- Protective Shield
12- Liquid Electrical Tapes
8 Gal- Safety Solvent
5 Gal- cold solvent
 
Current bid: $106.00
Riviera Utilities, AL
YUENGLING ELECTRIC SIGN
Confiscated property
Current bid: $41.00
Charleston County Sheriff's Office, SC
Dorian's Beach Stuff
You are bidding on a mixed lot
of new or unused items purchased as part of the PDX Airport's
'Secret Shopper' program.

This is the second
posting done primarily by
our high school intern Dorian,
so please be nice
if you have any questions
and thanks for looking!

Current bid: $57.00
Port of Portland, OR
One lot of Health Aid Pad
Vending Machine
Approximate 20 Maxi Pad
Vending Machines
Each Vending Machine measures approximately 31" x 6" x 16"
No keys available at this time,
no attachments of any kind included

Each machine has dents, dings, marks, scratches and dirty

Starting bid: $40.00
Mt. Hood Community College, OR  
25 Horsepower Aqua Aerobics Floating Mixers
Mixer is used to mix waste water.
In good condition
Starting bid: $500.00
Statesville, NC
Uniform Shirts Previously Worn by Female Police

(3) Perfection Stratus Series Short Sleeve Shirts, White, Size (2) 34, (1) 32

Starting bid: $10.00
Wentzville, MO